We are proud to inform you that as per 01 April 2022 PFF Servicing Ltd joins forces with Variopool BV.
Variopool is the leading European production and service organisation on movable pool floor solutions. With over 40 years of experience in production of movable pool floor solutions and accompanying maintenance and service concepts, we are confident this cooperation will be to your benefit.
From our new company PFF-Variopool Ltd. we will be able to further improve our service to you as our customer and create a strong and trustworthy service footprint in the UK, ensuring the best possible maintenance and service on your installed pool products.
If you have any questions about PPF-Variopool Ltd, our products or our service concepts, please feel free to contact us.
Variopool BV, the Netherlands
Our story starts in 1984 with a company named Poly Pool Floors. The founder of the company Han, began his journey in Holland when he noticed a design company manufacturing moving floors. Han saw this technology and instantly knew that this was destined for the UK market.
Han made a vow and with his sheer determination and hard work he teamed up with two people to create Poly Pool Floors to get this technology to the UK.
Many years later in 2004, the manufacturing side was sold to a close-trusted company. Now we have been able to focus solely on the servicing and maintenance of moving pool floors across the UK.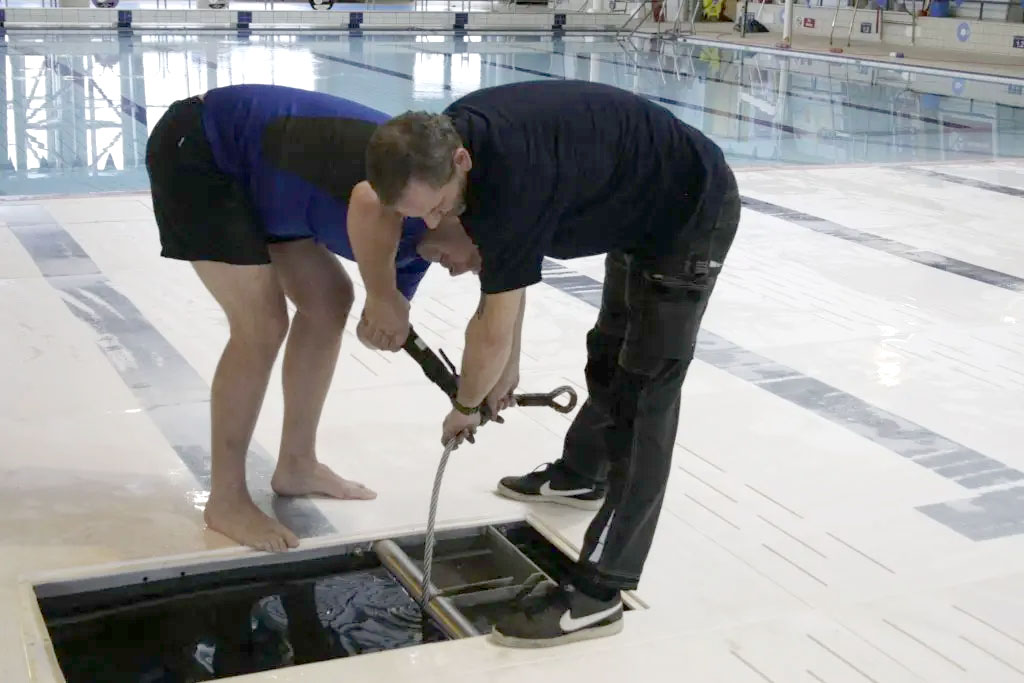 Let us introduce our colleagues. Their expertise is great and they are with us for quit some time. So they know the branche that we are working in, form the inside out. Keep up the good work!